A abertura da Fenomenologia à via hermenêutico-dialógica da Metafísica / The opening of Phenomenology to the hermeneutic-dialogical path of Metaphysics
Resumen
Resumo / Resumen:
De modo distinto das ciências da natureza e dos factos, as ciências do espírito consideram o homem na sua existência cultural e histórica, cujo dinamismo teleológico exige um fundamento divino. Também a reflexão fenomenológica subjetiva e imanente exige uma abertura para a reflexão metafísica em que as questões da liberdade e da imortalidade encontram o seu sentido último na transcendência. Procuraremos identificar como é que na filosofia contemporânea se procura a relação entre a fenomenologia e a metafísica, por via de um método histórico-hermenêutico que atende à singularidade do mundo e à espiritualidade da vida.
Palavras Chave / Palabras Clave: ciência, fenomenologia, metafísica, história, hermenêutica, subjetividade, intencionalidade
Abstract:
In ways different to the sciences of nature and of fact, the sciences of the spirit consider man in his cultural and historical existence, whose teleological dynamism requires a divine justification. Subjective and immanent phenomenological reflection also demands an openness to metaphysical reflection in which questions of liberty and immortality encounter their ultimate meanings in transcendence. We seek to identify just how contemporary philosophy strives for a relationship between phenomenology and metaphysics through the means of a historical-hermeneutical methodology that takes into account the uniqueness of the world and the spirituality of life.
Keywords: science, phenomenology, metaphysics, history, hermeneutics, subjectivity, intentionality 
Referencias
Bowles, Ralph G. 2001. "Does Revelation 14:11 Teach Eternal Torment? Examining a Proof-Text on Hell." Evangelical Quarterly 73: 21-36.
Ferreira, Vergílio. Espaço do invisível, I. Lisboa: Arcádia, 1978.
Ferreira, Vergílio. O Existencialismo é um Humanismo: Da fenomenologia a Sartre. Lisboa: Quetzal, 2012.
Fraga, Gustavo de. De Husserl a Heidegger: Elementos para uma problemática da Fenomenologia. Coimbra: Universidade de Coimbra, 1966.
Fraga, Gustavo de. Fidelidade e Alienação. Ponta Delgada: Instituto Universitário dos Açores, 1977.
Fragata, Júlio. Problemas da Filosofia Contemporânea. Braga: Faculdade de Filosofia da UCP, 1989.
Gasset, José Ortega Y. "El Tema de Nuestro Tiempo". In Obras Completas, tomo III. Madrid: Taurus, 2005.
Henry, Michel. C'est moi la verité: Por une philosophie du christianisme. Paris : Éditions du Seuil, 1996.
Henry, Michel. L'essence de la manifestation. Paris: PUF, 2003.
Henry, Michel. Le bonheur de Spinoza. Paris: PUF, 2004.
Husserl, Edmund. « Ideen zu einer reinen Phãnomenologie und phãnomenologischen Phi¬losophie". In Husserliana, Band III/1. Haag: Martinus Nijhoff, 1976.
Husserl, Edmund. A crise das ciências europeias e a fenomenologia transcendental – uma introdução à filosofia fenomenológica, trad. Diogo Falcão Ferrer. Lisboa: Edição Phainomenon e Centro de Filosofia da Universidade de Lisboa, 2008.
Kant, Immanuel. Crítica da Razão Pura. Lisboa: Fundação Calouste Gulbenkian, 1989.
Merleau-Ponty. O Olho e o Espírito, trad. de Luís Manuel Bernardo. Almeirim: Veja, 2006.
Morujão, Alexandre Fradique. "A reflexão sobre a história na fenomenologia de Husserl". In Estudos Filosóficos, vol. I. Lisboa: INCM, 2002.
Morujão, Alexandre Fradique. "O problema da História na fenomenologia de Husserl". In Estudos Filosóficos, vol. I. Lisboa: INCM, 2002.
Pereira, Miguel Batista. "Fenomenologia e Transcendência – A propósito de Emmanuel Levinas (1906-1995)". In Revista Filosófica de Coimbra, n.º 10 (1996), 279.
Rahner, Karl. Curso Fundamental da Fé. Trad. de Alberto Costa. S. Paulo: Ed. Paulinas, 1989.
Ricoeur, Paul. Da Metafísica à Moral. Lisboa: Instituto Piaget, 1995.
Soveral, Eduardo Abranches de. Fenomenologia e Metafísica. Porto: Faculdade de Letras da Universidade do Porto, 1997.
Teixeira, Joaquim de Sousa. Ipseidade e Alteridade. Uma leitura da obra de Paul Ricoeur, vol. II. Lisboa: INCM, 2004.
Enlaces refback
No hay ningún enlace refback.
Edita:
Instituto de Teología "San Pedro de Alcántara"
Coedita:
Servicio de Publicaciones de la UNIVERSIDAD DE EXTREMADURA
Editorial Sindéresis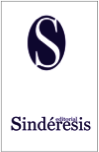 Derechos de autor:

Reconocimiento CC BY
© 2016, del Instituto Teológico "San Pedro de Alcántara" de Cáceres, la Universidad de Extremadura y Editorial Sindéresis
Dirección:
Instituto Teológico de Cáceres
Servicio de Publicaciones
Casa de la Iglesia
C/ General Ezponda, 14
E-10003 – Cáceres (España)
E-mail: publicaciones@diocesiscoriacaceres.es