Suffering for the Love of God: Adam, Job, Theotokos and Christ / Sufriendo por el amor de Dios: Adán, Job, Theotokos y Cristo
Resumen
Abstract
The paper attempts to see the question of the 'suffering of the just' in the theological perspective of the Book of Job, seeing Job in contrast to the First Man. Furthermore, it explores the possibility of understanding Job not only as a typos of Christ but also as the typos of the Most Holy Mother of God. Beside the biblical texts themselves the essay is strongly influenced by the though of Thomas Aquinas.
Keywords: Suffering of the Just, Adam, Job, Christ, Theotokos, Aquinas.
Resumen
E artículo intenta ver la cuestión del "sufrimiento de los justos" bajo la perspectiva teológica del Libro de Job, al ver a Job en contraste con el Primer Hombre. Además, explora la posibilidad de entender a Job no solo como un typos de Cristo sino también como typos de la Santísima Madre de Dios. Además de los propios textos bíblicos, el ensayo está fuertemente influido por el pensamiento de Tomás de Aquino.
Palabras clave: Sufrimiento de los justos, Adán, Job, Cristo, Tehotokos, Tomás de Aquino.
Referencias
Canon of St. Andrew of Crete. Orthodox Christian [online]. Consulted 7 July 2018, http://www.orthodoxchristian.info/pages/canon.htm.
Gregory the Great. Moralia in Job. 3 vols. Traduction James Bliss. Lexington, KY: Ex Fontibus Company, 2015.
Nyssy, Řehoř z. O stvoření člověka. Praha: OIKOYMENH, 2013.
Roger W. Nutt. "Providence, Wisdom, and the Jusice of Job's Afflictions: Considerations from Aquinas' Literal Exposition on Job." Heythrop Journal 56/1 (2011): 1-23.
Sarah, Robert. The Power of Silence: Against the Dictatorship of Noise. San Francisco, CA: Ignatius Press, 2017.
Simeon the New Theologian. The Discourses. Classics of Western Spirituality, NY: Paulist Press, 1980.
Thomas Aquinas. De Ente et Essentia, Corpus Thomisticum [online], consulted 26 Juny 2018, http://www.corpusthomisticum.org/oee.html.
―. Expositio super Job ad litteram, Prooemium. Corpus Thomisticum [online]. Consulted 7 July 2018, http://www.corpusthomisticum.org/cio00.html.
―. Summa Theologiae, Lander, Wyoming: The Aquinas Institute for the Study of Sacred Doctrine, 2012.
Tolkien, John Ronald Reuel. Silmarillion. London: HarperCollins Publishers, 1999.
Enlaces refback
No hay ningún enlace refback.
Edita:
Instituto de Teología "San Pedro de Alcántara"
Coedita:
Servicio de Publicaciones de la UNIVERSIDAD DE EXTREMADURA
Editorial Sindéresis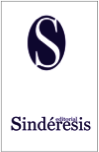 Derechos de autor:

Reconocimiento CC BY
© 2016, del Instituto Teológico "San Pedro de Alcántara" de Cáceres, la Universidad de Extremadura y Editorial Sindéresis
Dirección:
Instituto Teológico de Cáceres
Servicio de Publicaciones
Casa de la Iglesia
C/ General Ezponda, 14
E-10003 – Cáceres (España)
E-mail: publicaciones@diocesiscoriacaceres.es