Annihilationism and the Eradication of All Sin / Annilacionismo y la erradicación de todo pecado
Resumen
Abstract
Annihilationism claims that earthly death is followed by a divine judgment after which the wicked are condemned to a second (and irrevocable) death, while those who have lived their earthly life according to God's commands are blessed with a heavenly eternal existence. The aim of this essay is to show that, contrary to what defenders of annihilationism argue, the claim that God's victory over evil requires the complete eradication of all sin does not suffice alone to justify annihilationism.
Keywords: Annihilationism, Hell, Second Death, Sin.
Resumen
El annihilacionismo afirma que la muerte terrenal va seguida de un juicio divino tras el cual los pecadores son condenados a una segunda (e irrevocable) muerte, mientras que aquellos que han vivido su vida terrena de acuerdo con los preceptos de Dios son bendecidos con una existencia eterna en el cielo. El objetivo de este ensayo es mostrar que, contrariamente a lo que los defensores del annihilacionismo argumentan, la tesis que la victoria de Dios sobre el mal requiere de la completa erradicación de todo pecado no es suficiente, por sí sola, para justificar la doctrina annihilacionista.
Palabras clave: Annihilacionismo, infierno, pecado, segunda muerte.
Orcid: https://orcid.org/0000-0002-3996-5366
Referencias
Bowles, Ralph G. 2001. "Does Revelation 14:11 Teach Eternal Torment? Examining a Proof-Text on Hell." Evangelical Quarterly 73: 21-36.
Fudge, Edward. 1984. "The Final End of the Wicked." Journal of the Evangelical Theological Society 27: 325-34.
Hughes. Philip E. 2014. "Is the Soul Immortal?." In Rethinking Hell: Readings in Evangelical Conditionalism, edited by Cristopher M. Date, Gregory G. Stump, and Joshua W. Anderson, 185-97. Eugene: Cascade Books.
Peterson, Robert A. 1994. "A Traditionalist Response to John Stott's Arguments for Annihilationism." Journal of the Evangelical Theological Society 37: 553-68.
Pinnock, Clark. 1990. "The Destruction of the Finally Impenitent." Criswell Theological Review 4: 243–59.
―. 1996. "The Conditional View." In Four Views on Hell, edited by William Crockett, 133-66. Grand Rapids: Zondervan.
Walvoord, John F. 1996. "Response to Clark H. Pinnock." In Four Views on Hell, edited by William Crockett, 167-70. Grand Rapids: Zondervan.
Wenham, John. 1998. "The Case for Conditional Immortality." In Facing Hell: The Story of a Nobody, an Autobiography 1913-1996, 229-57. Carlisle: Paternoster Press.
Enlaces refback
No hay ningún enlace refback.
Edita:
Instituto de Teología "San Pedro de Alcántara"
Coedita:
Servicio de Publicaciones de la UNIVERSIDAD DE EXTREMADURA
Editorial Sindéresis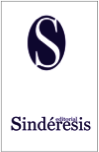 Derechos de autor:

Reconocimiento CC BY
© 2016, del Instituto Teológico "San Pedro de Alcántara" de Cáceres, la Universidad de Extremadura y Editorial Sindéresis
Dirección:
Instituto Teológico de Cáceres
Servicio de Publicaciones
Casa de la Iglesia
C/ General Ezponda, 14
E-10003 – Cáceres (España)
E-mail: publicaciones@diocesiscoriacaceres.es