El Salmo apócrifo 150 en versión árabe: estudio y edición crítica, en comparación con sus respectivas Vorlagen griega y siriaca
Resumen
Resumen
El presente artículo ofrece la edición crítica del salmo apócrifo 150 en la versión de 'Abd Allāh b. al-Faḍl, precedida de un estudio preliminar en el que su Vorlage griega de la Septuaginta es comparada con el texto hebreo de Qumrān, concluyendo con el análisis de la suprainscrición árabe del salmo cotejada con las del texto griego y las versiones arameas siriacas.
Palabras clave: Salmo 150; 'Abd Allāh b. al-Faḍl; árabe; hebreo; griego; siriaco; Qumrān; suprainscripción.
Abstract
Our aim in this article is to provide the critical edition of the apocryphal Psalm 150 in the version of 'Abd Allah b. al-Faḍl, preceded by a preliminary study in which his Greek Vorlage of the Septuagint is compared with the Hebrew text of Qumrān. Our study is completed with the analysis of the Arabic suprainscription of the Psalm collated with the Greek and Aramaic-Syriac witnesses of their respective versions.
Keywords: Psalm 150; 'Abd Allāh b. al-Faḍl; Arabic; Hebrew; Greek; Syriac; Qumrān; Suprainscription.
Orcid: https://orcid.org/0000-0001-9979-1890
Referencias
Aitken, James K. "Psalms", en T&T Clark Companion to the Septuagint, ed. J.K. Aikten (London: Bloomsbury, 2015), pp. 320-334.
Assemani, Giuseppe Simone (= Yūsuf b. Sam'ān al-Sam'ānī). Bibliotheca Orientalis Clementino-Vaticana (Roma: Typis Sacrae Congregationis de Propaganda Fide, 1719-1728), vol. III.
Assemani, Stefano Evodio Assemani (= Isṭifān 'Awwād al-Sam'ānī) – G.S. Assemani. Bibliothecae Apostolicae Vaticanae Codicum Manuscriptorum Catalogus. Partis primae, tomus tertius complecetens reliquos codices chaldaicos sive syriacos (Roma: Typographia Linguarum Orientalium, 1759, reimp. París: Maisonneuve, 1926).
Baars, W. "Apocryphal Psalms", en The Old Testament in Syriac according to the Peshiṭta Version, Part IV/6 (Leiden: Brill, 1972), pp. ii-x (introducción) y 1-12 (edición), con numeración propia.
Bokedal, Tomas. The Formation and Significance of the Christian Biblical Canon: A Study in Text, Ritual and Interpretation (London: Bloomsbury, 2014).
Ceriani, Antonio Maria. Monumenta sacra et prophana ex codicibus praesertim Bibliotheca Ambrosianae VII. Codex Syro-Hexaplaris Ambrosianus, edición fotolitográfica de A.M. Ceriani (Milán: Bibliotheca Ambrosiana, 1874).
Charlesworth, James H. y J.A. Sanders. "More Psalms of David (Third Century B.C.–First Century A.D.). A New Translation and Introduction", en The Old Testament Pseudepigrapha. Volume 2: Expansions of the "Old Testament" and Legends, Wisdom and Philosophical Literature, Prayers, Psalms, and Odes, Fragments of Lost Judeo-Hellenistic Works, ed. J.H. Charlesworth (New York: Doubleday, 1985), pp. 609-624.
Charlesworth, J.H. y James D. McSpadden. "The Sociological and Liturgical Dimensions of Psalm Pesher 1 (4QPPsa): Some Prolegomenous Reflections", en The Bible and the Dead Sea Scrolls: The Princeton Symposium on the Dead Sea Scrolls. Volume Two: The Dead Sea Scrolls and the Qumran Community, ed. J.H. Charlesworth (Waco, Texas: Baylor University Press, 2006), pp. 317-349.
Corriente, Federico. "The Psalter fragment from the Umayyad Mosque of Damascus: a birth certificate of nabaṭī Arabic", en Eastern Crossroads. Essays on Medieval Christian Legacy, ed. J. P. Monferrer-Sala (Piscataway, NJ: Gorgias Press, 2007), pp. 303-320.
Cross, Frank M.. "David, Orpheus, and Psalm 151:3-4", Bulletin of the American Schools of Oriental Research 231 (1978), pp. 69-71.
Ebied, Rifaat Y. "A Triglot Volume of the Epistle to the Laodiceans, Psalm 151 and other Biblical Materials", Biblica 47 (1966), pp. 243-254.
Flint, Peter W.. "Appendix I: "Apocryphal Psalms in the Psalms Scrolls and in Texts Incorporating Psalms" y "Appendix II: Contents of the Psalms scrolls and Related Manuscripts", en The Oxford Handbook of the Psalms, ed. William P. Brown (Oxford: Oxford University Press, 2014), pp. 621-630 y 631-638 respectivamente.
Graf, Georg. Geschichte der christlichen arabischen Literatur (Ciudad del Vaticano: Biblioteca Apostolica Vaticana, 1944), vol. I.
Griffith, Sidney H. "The Gospel in Arabic: an inquiry into its appearance in the first Abbasid century", Oriens Christianus 69 (1985), pp. 126-167.
—. The Bible in Arabic: The Scriptures of the "People of the Book" in the Language of Islam (Princeton – Oxford: Princeton University Press, 2013).
Hiebert, Robert J.V. The "Syrohexaplaric" Psalter. Septuagint and cognate studies series 27 (Atlanta GE: Scholars Press, 1990).
Horovitz, Joseph. "Jewish Proper Names and Derivatives in the Koran", Hebrew Union College Annual II (1925), pp. 145-227.
Jeffery, Arthur. The Foreign Vocabulary of the Qurʾān. With a Foreword by G. Böwering and J. D. McAuliffe. «Texts and Studies on the Qur'ān» 3 (Leiden – Boston: Brill, 2007; reimp. de Baroda: Oriental Institute, 1939).
Kashouh, Hikmat. The Arabic Versions of the Gospels: The Manuscripts and their Families (Berlin – New York: Walter de Gruyter, 2012).
Lim, Timothy H. The Formation of the Jewish Canon (New Haven – London: Yale University Press, 2013).
Macdonald, Lee Martin. The Formation of the Biblical Canon. Volume I. The Old Testament: Its Authority and Canonicity (London: Bloomsbury, 2017).
Macdonald, M.C.A. "Literacy in an oral environment", en Writing and Ancient Near Eastern Society: Papers in Honour of Alan R. Millard, ed. P. Bienkowski, C. Mee y E. Slater (New York – London: T&T Clark International, 2005), pp. 49-118.
Magne, J. "Les textes grec et syriaque du Psaume 151", Revue de Qumran 8 (1975), pp. 548-564.
Monferrer-Sala, Juan Pedro. "Varietas preislamica: ka-ḫaṭṭi zabūrin fī maṣāḥifa ruhbāni (Imru' al-Qays, Dīwān, 88/1-2)", Collectanea Christiana Orientalia 3 (2006), pp. 143-169.
—. "An early Fragmentary Christian Palestinian Rendition of the Gospels into Arabic from Mār Sābā (MS Vat. Ar. 13, 9th c.)", Intellectual History of the Islamicate World 1 (2013), pp. 69-113.
—. "Cristianos árabes preislámicos: reflexiones sobre su presencia histórica", Awrāq (NE) 12 (2015), pp. 31-45.
Mroczek, Eva. The Literary Imagination in Jewish Antiquity (Oxford: Oxford University Press, 2016).
Nasrallah, Joseph. Histoire du mouvement littéraire dans l'église melchite du Ve au XXe siècle. Contribution à l'étude de la littérature arabe chrétienne III/1 (969-1250) (Leuven - Paris: Peeters, 1983).
Noth, M. "Die fünf syrisch überlieferten apokryphen Psalmen", Zeitschrift für die Alttestamentliche Wissenschaft 48 (1930), pp. 1-23.
Qimron, Elisha. "A new approach to the use of forms of the imperfect without personal endings", en The Hebrew of the Dead Sea Scrolls & Ben Sira. Proceedings of a Symposium held at Leiden University, 11-14 December 1995, ed. Takamitsu Muraoka and John F. Elwolde (Leiden – New York – Köln: Brill, 1997), pp. 174-181.
Rahlfs, Alfred. Psalmi cum Odis. «Septuaginta Vetus Testamentum Graecum» X (Göttingen: Vandenhoeck & Ruprecht, 1931).
Reymond, Eric D. New Idioms within Old Poetry: Poetry and in the Non-Masoretic Poems of 11Q5 (= 11QpsA): «Early Judaism and its literature» 31 (Atlanta, AL: Society of Biblical Literature, 2011), pp. 51-74.
Salvesen, Alison G. "Psalm 151", en Eerdmans Commentary on the Bible, ed. James D.G. Dunn and John W. Rogerson (Grand Rapids, MI - Cambridge, UK: Eerdmans Publishing Co., 2003) pp. 862-864.
Sanders, James A. "Psalm 151 in 11QPss", Zeitschrift für die Alttestamentliche Wissenschaft 75 (1963), pp. 73-86.
—. Discoveries in the Judaean Desert of Jordan, IV. The Psalms Scrolls of Qumrân Cave 11 (11QPsa), (Oxford: Clarendon Press, 1965).
Segal, Michael. "The Literary Development of Psalm 151: A New Look at the Septuagint Version", Textus 21 (2002), pp. 1-20.
Septuaginta, id est Vetus Testamentum graece iuxta LXX interpretes, ed. A. Rahlfs (Stuttgart: Deutsche Bibelgesellschaft, 1935, reimp. 1979).
Shahîd, Irfan. Byzantium and the Arabs in the Fourth Century (Washington: Dumbarton Oaks, 1984).
Skehan, Patrick W. "Again the Syriac Apocryphal Psalms", The Catholic Biblical Quarterly 38 (1976), pp. 143-158.
Spoer, Hans H. "Psalm 151", Zeitschrift für die Alttestamentliche Wissenschaft 28 (1908), pp. 65-67.
Strugnell, John. "Notes on the Text and Transmission of the Apocryphal Psalms 151, 154 (= Syr II) and 155 (= Syr III)", Harvard Theological Review 59/3 (1966), pp. 257-281.
Treiger, Alexander. "Abdallāh ibn al-Faḍl al-Anṭākī", en Christian-Muslim Relations. A Bibliographical History. Vol. 3 (1050-1200), ed. David
Thomas et al. (Leiden – Boston: Brill, 2011), pp. 89-113.
Van Rooy, Herculaas Frederik. "A second version of the Syriac Psalm 151", Old Testament Essays 11/3 (1998), pp. 567-570.
—. "The Marginal Notes to the Syriac Apocryphal Psalms in Manuscript 12t4", Vetus Testamentum XLVIII/4 (1998), pp. 542-554.
—. "Psalm 151 in Three Syriac Psalm Commentaries", Zeitschrift für die Alttestamentliche Wissenschaft 112 (2000), pp. 612-623.
Violet, Bruno. "Ein zweisprachiges Psalmfragment aus Damascus", Orientalistische Literaturzeitung 4 (1901), cols. 384-403, 425-441 y 475-488.
Witgil, D.N. "The Sequence of the Translation of Apocryphal Psalm 151", Revue de Qumran 11 (1982-84), pp. 401-407.
Witt, Andrew Witt. "David, the "Ruler of the Sons of His Covenant": The Expansion of Psalm 151 in 11Qpsa", Journal for the Evangelical Study of the Old Testament 3.1 (2014), pp. 77-97.
Wright, William. "Some Apocryphal Psalms in Syriac", Proceedings of the Society of Biblical Archaeology IX (1886-87), pp. 257-258, 264-266.
Enlaces refback
No hay ningún enlace refback.
Edita:
Instituto de Teología "San Pedro de Alcántara"
Coedita:
Servicio de Publicaciones de la UNIVERSIDAD DE EXTREMADURA
Editorial Sindéresis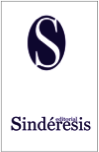 Derechos de autor:

Reconocimiento CC BY
© 2016, del Instituto Teológico "San Pedro de Alcántara" de Cáceres, la Universidad de Extremadura y Editorial Sindéresis
Dirección:
Instituto Teológico de Cáceres
Servicio de Publicaciones
Casa de la Iglesia
C/ General Ezponda, 14
E-10003 – Cáceres (España)
E-mail: publicaciones@diocesiscoriacaceres.es