Sendas rotas: la metafísica como fuga metafórica hacia el ser de fenómeno / Broken Paths: Metaphysics as a Metaphorical Flight towards the Being of Phenomenon
Resumen
Resumen
La metafísica en la era de alienación transcendente (período orgánico de la historia del pensamiento occidental dominado por la expectativa de un destino gnoseomórfico superior -espejismo de un superyo accedente al metafenómeno de ser-) es sierva del símbolo (signo en función metasémica), tanto como la anti-metafísica (post-nietzscheana) era del ello, en su adicción al icono (signo del epílogo que postra al sujeto en una radical inmanencia alienante), pueda ser esclava de las máscaras morfológicas de esa facción psíquica. Una posible revitalización de la metafísica pasaría por la instrumentación de la metáfora ontológica como figura transpositiva del fenómeno de ser en su pulsión óntica pura, el ser de fenómeno. Tal es la propuesta de este ensayo.
Palabras clave: alienación, fenómeno, signo, metáfora ontológica.
Abstract
Metaphysics in the age of transcendent alienation (organic period in the history of western thought ruled by the prospect of a superior gnoseomorphic fate  –mirage of a superego that tries to reach the meta-phenomenon of being) works as the servant of the symbol (sign in meta-semic function), likewise the anti-metaphysical (post-Nietzschean) era of the id, by its addiction to the icon (evidence of the epilogue that leaves the subject prostrate under a drastic alienating immanence), may be the slave of the morphological masks of that psychic feature. A possible renewal of metaphysics would entail the instrumentation of the ontological metaphor as a transposition figure of the phenomenon of being in its pure ontic basis, the being of phenomenon. Such is the proposal of this essay.
Keywords: alienation, phenomenon, sign, ontological metaphor.
Orcid: https://orcid.org/0000-0003-4830-3003
Referencias
Bauman, Zygmut. Identidad. Madrid: Losada, 2005.
Bauman, Zygmut, Keith Tester. La ambivalencia de la modernidad y otras conversaciones. Barcelona: Paidós Ibérica, 2002.
Berger, Peter L. Una gloria lejana. Barcelona: Herder, 1994.
Cuenca, María J., Joseph Hilferty. Introducción a la lingüística cognitiva. Barcelona: Ariel lingüística, 1999.
Davidson, Donald. "What Metaphors Mean". Critical Inquiry 5 (1978): 31-47.
Escandell, M. Victoria. Introducción a la pragmática. Barcelona: Ariel lingüística, 1996.
Husserl, Edmund. Philosophie als strenge Wissenschaft. Frankfurt am Main: Klostermann Texte, 1965.
Kurzon, D. Discourse of Silence. Amsterdam: John Benjamins, 1998.
Lakoff, George, Mark Johnson. Metaphors We Live By. Chicago: Chicago University Press, 1980 (edición en español, Metáforas de la vida cotidiana, Madrid: Cátedra, 1986).
―. Philosophy in the Flesh. The Embodied Mind and Its Challenge to Western Thought. New York: Basic Books, 1999.
Lawler, J. M. "Review of Lakoff's and Johnson's Metaphors We Live By". Language 59 (1983): 201-207.
Llamas, Vicente. El lógos bifacial. Las sendas de Éros y Thánatos. Madrid-Porto: Sindéresis, 2015.
―. "Poíesis y alienación en la dialéctica materialista". Carthaginensia 68 (2019): 443-483.
Lycan, William G. Philosophy of Language: A Contemporary Introduction. New York: Routledge, 1999.
McGinn, Colin. Basic Structures of Reality: Essays in Meta-Physics. Oxford: Oxford University Press, 2011.
Nietzsche, Friedrich. Crepúsculo de los ídolos. Madrid: Alianza, 1972.
Nuessel, Frank H. "Review of Lakoff's and Johnson's Metaphors We Live By". Lingua 56 (1982): 185-200
Shibles, W. Editor. Metaphor: An Annotated Bibliography and History. Whitewater (WI): Language Press, 1971.
Strawson, Peter F. Entity and Identity. Oxford: Oxford University Press, 1997.
Taylor, Charles. Fuentes del yo. La construcción de la identidad moderna. Barcelona: Paidós, 1996.
Van Noppen, J. P., E Hols,. Editores Metaphor II. A Classified Bibliography of Publications 1985 to 1990. Amsterdam: Benjamins, 1990.
Violi, P. "Review of Lakoff's and Johnson's Metaphors We Live By". Journal of Pragmatics 6 (1982): 189-194.
Enlaces refback
No hay ningún enlace refback.
Edita:
Instituto de Teología "San Pedro de Alcántara"
Coedita:
Servicio de Publicaciones de la UNIVERSIDAD DE EXTREMADURA
Editorial Sindéresis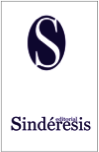 Derechos de autor:

Reconocimiento CC BY
© 2016, del Instituto Teológico "San Pedro de Alcántara" de Cáceres, la Universidad de Extremadura y Editorial Sindéresis
Dirección:
Instituto Teológico de Cáceres
Servicio de Publicaciones
Casa de la Iglesia
C/ General Ezponda, 14
E-10003 – Cáceres (España)
E-mail: publicaciones@diocesiscoriacaceres.es