El debate sobre la modernidad de la filosofía medieval / The controversy about medieval philosophy and modernity
Resumen
Resumen
La controversia secular en torno a la relación entre la filosofía medieval y moderna ha tenido un punto de inflexión en el debate entre Karl Löwith y Hans Blumenberg a propósito de la naturaleza de la secularización. Löwith es continuista pues supone un paralelismo entre el concepto de un Reino de Dios y el sueño secularista de un mundo de perfección inmanente. En cambio, Blumenberg defiende la discontinuidad, pues arguye que la autolegitimación de la Modernidad consiste en una segunda venida del gnosticismo, que resultó de una reacción contra el absolutismo teológico del final de la Edad Media. El propósito de este artículo es examinar críticamente el contexto y algunas de las consecuencias teóricas de este debate.
Palabras clave: Continuistas, debate Löwith-Blumenberg, Filosofía medieval, Modernidad, rupturistas, tradición greco-cristiana.
Abstract
The secular controversy about the relation between modern and medieval philoso-phy got to a nuclear point in the Löwith-Blumenberg debate about the nature of secu-larization. Löwith is continuist as draws a parallelism between Christianity's concept of a Kingdom of God and the secularists's dream of a world of immanent perfection. Blumenberg argues for the discontinuity: Modernity consists in the second overcoming of Gnosticism, that resulted from the reaction against the theological absolutism at the end of the Middle Ages. The purpose of this paper is the critical examination of the context and some of the theoretical issues of this debate.
Keywords: Continuist, Greek-Christian Tradition, Löwith-Blumenberg Contro-versy, Medieval Philosophy, Modernity, Rupturist.
Referencias
Blumenberg, Hans. La legitimación de la Edad Moderna. Valencia: Pre-Textos, 2008.
Borsari, Andrea, (ed.). Hans Blumenberg. Mito, metafora, modernità. Bolonia: Il Mulino, 1999.
Brehier, Émile. Filosofía cristiana en el pensamiento católico de los siglos XIX y XX. t. III, Madrid: Ediciones Encuentro, 1997.
Brunhes, Gabriel. La foi chretienne et Ia philosophie au temps de Ia renaissance carolingienne. Friburgo: G. Beauchesne, 1903.
Chenu, Marie-Dominique. "Antiqui, moderni". Revue des sciences philosophi-ques et théologiques 17 (1928).
Conklin Akbari, Suzanne. "Alexander in the Orient: Bodies and Boundaries in the Roman de toute chevalerie", en Postcolonial Approaches to the Euro-pean Middle Ages: Translating Cultures. Cambridge: Cambridge University Press, 2005.
Funkenstein, Amos. Theology and the Scientific Imagination from the Middle A-ges to the Seventeenth Century. Princeton: Princeton University Press, 1986.
Garin, Eugenio. Medievo y Renacimiento. Estudios e investigaciones. Madrid: Taurus, 1981.
Gillespie, Michael A. "The theological origins of modernity". Critical Review 13, 1-2 (1999): 3-5.
— The Theological Origins of Modernity. Chicago: The University of Chicago Press, 2008.
Gilson, Étienne. "Le moyen âge comme saeculum modernum", en Concetto, storia, miti e immagini del Medio Evo, editado por V. Branca, Florence: Sansoni, 1973.
— El espíritu de la filosofía medieval. Madrid: Ediciones Rialp, 1981.
González Fernández, Martín, "Medievo y Renacimiento, ¿ruptura o continui-dad?". Revista española de filosofía medieval 1 (1994): 9-26.
Grant, Edward, "The Effect of the Condemnation of 1277". The Cambridge History of Later, 537-539.
Grocio, Del derecho de la guerra y de la paz, Proleg., V, 11. Madrid: CEC, 1987.
Guizot, François. Cours d'histoire moderne. Sur l'Histoire générale de la civilisation en Europe depuis la chute de l'empire romain jusqu'à la révolution française. París: Pichon et Didier, 1828.
Haskins, Charle H. The Renaissance of the twelfth century. Massachussets-Cambridge: Harvard University Press, 1927.
Heidegger, Martin. Introducción a la metafísica. Barcelona: Gedisa, 1993.
Jaspers, Karl. La fe filosófica ante la revelación. Madrid: Gredos, 1968.
Kenny, Anthony. Tomás de Aquino y la mente. Barcelona: Herder, 2000.
Kristeller, Paul Oskar. Ocho filósofos del Renacimiento italiano. Mexico: FCE, 1970.
— El pensamiento renacentista y las artes. Madrid: Taurus, 1986
— El pensamiento renacentista y sus fuentes. Mexico: FCE, 1982.
Kurth, Godefroid. Qu'est-ce que le Moyen Âge ?. París: Librairie Bloud, 1898.
— Le débat des hérauts d'armes de France et d'Angleterre. París: Ed. Pannier y Meyer, 1877.
León Florido, Francisco. Guillermo de Ockham: filósofo en un tiempo de crisis. Madrid: Escolar y Mayo, 2014.
León Florido, Francisco y Rodamilans Ramos, Fernando. Las herejías académicas en la Edad Media. Listas de errores en las universidades de París y Oxford (1210-1347). Madrid: Sindéresis, 2016.
Löwith, Karl. El sentido de la historia. Implicaciones teológicas de la filosofía de la historia. Madrid: Aguilar, 1968.
Lübbe, Hermann, Säkularisierung. Geschichte eines ideenpolitischen Begriffs, Friburgo/Munich: Karl Alber, 1965.
Manzoor, Parvez. "An Epistemology of Questions: The Crisis of Reason in the West". Muslim World Book Review 7, 2 (1987): 3-12.
Marenbon, John. Early medieval philosophy (480-1150). An introduction. New York: Routledge, 1988.
Marramao, Giacomo. Cielo y tierra. Genealogía de la secularización. Barcelo-na: Paidós, 1998.
Mcknight, Stephen A. "The Legitimacy of the Modern Age: The Lowith-Blumenberg Debate in Light of Recent Scholarship". The Political of Science Reviewer 19, 1 (1990): 177-195.
Monod, Jean-Claude. La querelle de la sécularisation. Théologie politique et philosophies de l'histoire de Hegel à Blumenberg. París: Vrin, 2002.
Norman Kretzmann, Norman, et al. (eds.). The Cambridge History of Later Medieval Philosophy from the Rediscovery of Aristotle to the Desintegration of Scholasticism, 1100-1600. Cambridge: Cambridge University Press, 1982.
Pannenberg, Wolfhart. The Idea of God and Human Freedom, traducción de R. A. Wilson, Philadelphia: The Westminster Press, 1973.
Pare Gerard M., et al. La renaissance du Xlle siecle. Les écoles et I' enseigne-ment. Montréal-Paris: Vrin, 1933.
Petrarca. Epistolae, metr., III, 3.
Prokhorov, Constantine. "The Munsterite Tragedy". Kairos. Evangelical Journal of Theology, Vol. VII 2 (2013): 193-207.
Rivera García, Antonio. "Blumenberg y el Debate sobre la Secularización". Eikasia (2012): 237-244.
Scheller, Max. Krieg und Aufbau. Leipzig: Weisse Bucher, 1916.
Svenungsson, Jayne y Vincent, Alana (eds). Jewish Thought, Utopia and Revolution. Amsterdam-New York: Rodopi, 2014.
Swartley, Willard M. "Liberation Theology, Anabaptist Pacifism and Munsteri-te Violence", en Freedom and Discipleship: Liberation Theology in an Ana-baptist Perspective, editado por D. Schipani, Maryknoll, New York: Orbis Books, 1989.
Vignaux, Paul. "La conception de la philosophie au Môyen Âge", en Actas del V congreso internacional de filosofía medieval. 37-47. Madrid: Editora Nacional, 1979.
Völter, Daniel. "Ueber den Ursprung des Begriffs Mittelalter". Nieuw theolo-gisch tijdschrift XI, Haarlem (1922): 53.
Wallace, Robert M. "Progress, Secularization and Modernity: The Löwith-Blu-menberg Debate". New German Critique 22 (1981): 63–79.
Enlaces refback
No hay ningún enlace refback.
Edita:
Instituto de Teología "San Pedro de Alcántara"
Coedita:
Servicio de Publicaciones de la UNIVERSIDAD DE EXTREMADURA
Editorial Sindéresis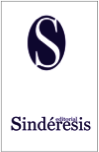 Derechos de autor:

Reconocimiento CC BY
© 2016, del Instituto Teológico "San Pedro de Alcántara" de Cáceres, la Universidad de Extremadura y Editorial Sindéresis
Dirección:
Instituto Teológico de Cáceres
Servicio de Publicaciones
Casa de la Iglesia
C/ General Ezponda, 14
E-10003 – Cáceres (España)
E-mail: publicaciones@diocesiscoriacaceres.es