La República de las letras y el tránsito de la universidad medieval a la moderna / The Republic of letters and the path of Medieval to Modern University
Resumen
Resumen
El artículo tiene por objeto exponer la contribución que, a juicio del autor, realiza el movimiento conocido como la República de las Letras a la configuración del concepto moderno de universidad. Para ello, se analiza en primer lugar las razones de la decadencia del modelo escolástico, para luego pasar a desarrollar las características centrales del fenómeno cultural en estudio: su recuperación de las obras de autores clásicos y el énfasis en la conciencia existencial en el diálogo con ellos. La conclusión es que su principal contribución al modelo moderno de universidad es aportar elementos para la variación en el concepto de ratio, que la República de las Letras opera en conjunto con otras variables culturales que diseñan el contenido y la estructura de la universidad ilustrada.
Palabras clave: República de las Letras. Universidad escolástica. Universidad moderna. Humanismo.
Abstract
The paper seeks to specify the contribution that, in the author's opinion, the movement known as The Republic of Letters made to the shaping of the modern conception of university. On this purpose, it is first analyzed the causes of scholastic decadence, and subsequently are expounded the main traits of such cultural phenomenon on scope: the recovery of classic authors and the stress on existencial conscience through the dialog with their works. The conclusion will entertain that the main contribution of this movement to the modern idea of university is centered on the elements given to produce the variation of the notion of ratio, which the Republic of Letters propeled in addition to other cultural trends that had an impacto n contents and structure of enlightened university.
Keywords: Republic of Letters. Scholastic University. Modern University. Humanism.
Referencias
Benedicto XVI. Progetto di Dio: la creazione. Venecia: Marcianum Press, 2012.
Casanova, Pascale. La República mundial de las Letras. Barcelona: Anagrama, 2001.
Classen, Peter. "Zur Geschichte der "Akademischen Freiheit", vornehmlich im Mittelalter", Historische Zeitschrift 232, 3 (1981): 529-553.
Decembrio, Angelo. De politia literaria.
Denifle, Heinrich. Die Entstehung des Universitäten des Mittelalters bis 1400. Berlin: Weidmannsche Buchhandlung, 1885.
Dixhoorn, Arjan van, "Epilogue". En The Reach of the Republic of Letters: Literary and Learned Societies in the Late Medieval and Early Modern Europe, editado por Arjan van Dixhoorn y Susie Speakman Sutch, 423-62. Brill's Studies in Intellectual History. Leiden: Brill, 2006.
Fumaroli, Marc. L'Age de l'eloquence, rethorique et 'res litteraria' de la Renaissance au seuil de l'epoque classique. Ginebra: Librairie Droz, 2002.
— La República de las Letras. Traducido por J. R. Monreal. Barcelona: Acantilado, Barcelona, 2013.
Frijhof, Willem. "Patterns". En Rüegg y Ridder-Symoens, A History of the University in Europe. Vol. 2, Universities in early modern Europe, 43-113.
Gilson, Etienne. History of Christian Philosophy in the Middle Ages. Londres: Sheed & Ward, 1955.
Goff, Jacques le. Los intelectuales en la Edad Media. Traducido por Alberto Bixio. 3ª reimpresión. Barcelona: Gedisa, 2008.
Grabmann, Martin. Filosofía medieval. Traducido por Salvador Minguijón. Reimpreso. Barcelona: Editorial Labor, 1949.
Goodman, Dena. The Republic of Letters. A Cultural History of ther French Enlightenment. Ithaca: Cornell University Press, 1996.
Habermas Jürgen. The Structural Transformation of the Public Sphere: An Inquiry into a Category of Bourgeois Society. Traducido por Thomas Burger y Frederick Lawrence. Cambridge, (Mass): MIT Press, 1989.
Hammerstein, Notker. "Relations with Authority". En Rüegg y Ridder-Symoens, A History of the University in Europe. Vol. 2, Universities in early modern Europe, 113-53.
Hofstadter, Richard y Metzger, Walter. The Development of Academic Freedom in the United States. Columbia: Columbia University Press, 1955. Reimpreso como Hofstadter, Richard. Academic Freedom in the age of the College, con una nueva introducción de Roger L. Geiger. New Brunswick: Transaction Publishers, 1996.
Horrox, Rosemarie, The Black Death. Manchester: Manchester University Press, 1994.
Millán Puelles, Antonio, La función social de los saberes liberales. Madrid: RIALP, 1961.
Pieper, Josef, Filosofía medieval y mundo moderno. Traducido por Ramón Cercos. 2ª ed. Madrid: RIALP, 1979.
Pierre de la Ramee, Oratio de studiis philosophie et eloquentiae conjugendis Lutetia habita anno 1564. En P. Rami et Audomari Talei collectanae prefationes, epistolae, orationes. París, 1577.
Rüegg, Walter, "Themes". En Rüegg y Ridder-Symoens, A History of the University in Europe. Vol. 2, Universities in early modern Europe, 3-42.
Rüegg, Walter y Ridder-Symoens, Hilde de, eds. A History of the University in Europe. Vol. 2, Universities in early modern Europe. Reimpreso. Nueva York: Cambridge University Press, 2003.
Steenberghen, Fernand van, La philosophie au XIII siècle. Lovaina: Publications universitaires, 1966.
Weiss, R., "Links between the 'Convivio' and the 'De Vulgari Eloquentia'", The Modern Language Review, 37, 2 (1942): 156-68.
Wittmann, Reinhardt, "Das Jahrhundert des Briefes", en Einladung ins 18. Jahrhundert. Ein Almanach aus dem Verlag C.CH. Beck im 225 Jahr seines Bestehens, C.H. Beck, Munich, 1988
Enlaces refback
No hay ningún enlace refback.
Edita:
Instituto de Teología "San Pedro de Alcántara"
Coedita:
Servicio de Publicaciones de la UNIVERSIDAD DE EXTREMADURA
Editorial Sindéresis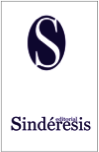 Derechos de autor:
© 2016, del Instituto Teológico "San Pedro de Alcántara" de Cáceres, la Universidad de Extremadura y Editorial Sindéresis
Dirección:
Instituto Teológico de Cáceres
Servicio de Publicaciones
Casa de la Iglesia
C/ General Ezponda, 14
E-10003 – Cáceres (España)
E-mail: publicaciones@diocesiscoriacaceres.es